Digital Divide in the Era of COVID-19 and its Impact on Education
The COVID-19 pandemic has amplified the global digital divide and highlighted a need for better connectivity tools to serve populations in remote areas, so they can access remote learning, skills training and job opportunities.
"The spread of information and communications technology and global interconnectedness has great potential to accelerate human progress, to bridge the digital divide and to develop knowledge societies, as does scientific and technological innovation across areas as diverse as medicine and energy" (2030 Agenda for Sustainable Development by the UN).
Design

– technologies need to adapt to an individual's learning and physical abilities. Around

15% of the world's population

(some

1 Billion people

) live with some form of

disability

. In the US, disabled people

are

less likely

to have

home broadband service and tech devices

compared to non-disabled people, by roughly

20 percent

. They are also

less likely to have a high level of confidence

in

using the Internet to keep up with information.

Digital content and applications

need to account for

visual, motor, auditory, speech and cognitive disabilities

in order to provide a more

inclusive digital environment.
Institutional

– locations where Internet access is offered, whether it be via homes, schools, community centers, religious institutions, coffee shops, or workplaces.

Students in the Guinean capital Conakry

are

unable to study at home

due to

constant power cuts

, leaving them with no choice but to

take their studies

into the streets,

where there are streetlamps that light up.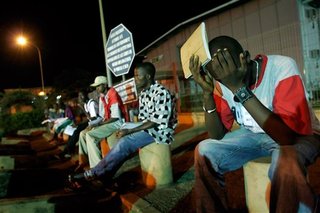 Political

– broadly speaking, forms of Internet censorship. In

Cuba

, people are keeping up with world news, entertainment and culture through a weekly package called

'El Paquete'

as an

alternative to the Internet

. The nation relies on an underground

Sneakernet

system in which data and electronic files are transferred between machines through storage devices that are physically transported on foot rather than over the Internet. Such distribution workaround of physical copies of digital content from person to person is rooted in an

underdeveloped infrastructure

and

government censorship of Western culture.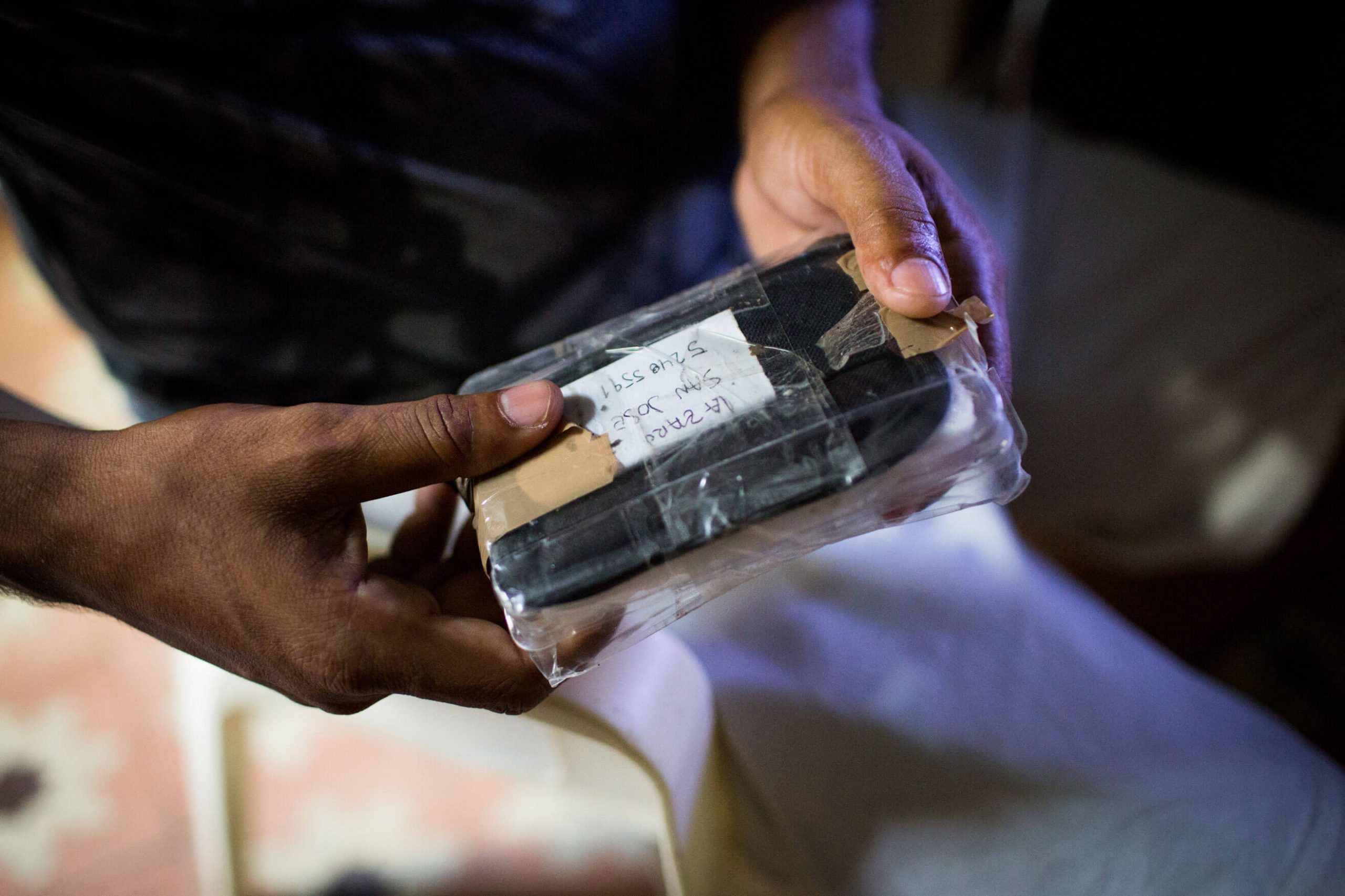 Education x Digital Divide
In 2018, it was estimated that one-in-six children, adolescents and youths were out-of-school. That figure represents over 258 Million school-age-children globally. This learning crisis can be explained by: (1) lack of access to education, (2) failure to keep track of and retain children to progress through the system, and (3) low quality of education. Subsequently, these learners are excluded from gaining employable skills and from accessing better socio-economic opportunities, thus reducing their chance to break the poverty cycle.
This educational gap is further exacerbated by COVID-19, as UNESCO Associated Schools Network reported that at the outbreak of the pandemic, over 160 countries closed their educational premises, affecting over 1.4B students. In some countries such as Canada and the United States, schools and post-secondary institutions have been closed for over 50 weeks. This furthers the existing gap, leaving the already-marginalized learners to be even more vulnerable to economic hinderances.
Technology plays a critical role in the transition from traditional classrooms to remote learning to a hybrid model. Learning resources are widely available to educators and learners, however, access to those digital resources are not as easy and seamless.
During a recent business trip to Morocco, Grey-box's founder Valentin Kravtchenko interviewed a few local students about their experiences with remote learning. A group of young students highlighted the difficulty to follow a class that required merging multiples groups into one session (with up to 750 students in the same video call, but with attendance levels as low as 50 people per session). Some teachers would even turn off their own cameras while students watched an unengaging slideshow that was difficult to follow along with. Thus, the students would sometimes simply record the lecture to watch later or be distracted by their phones next to them.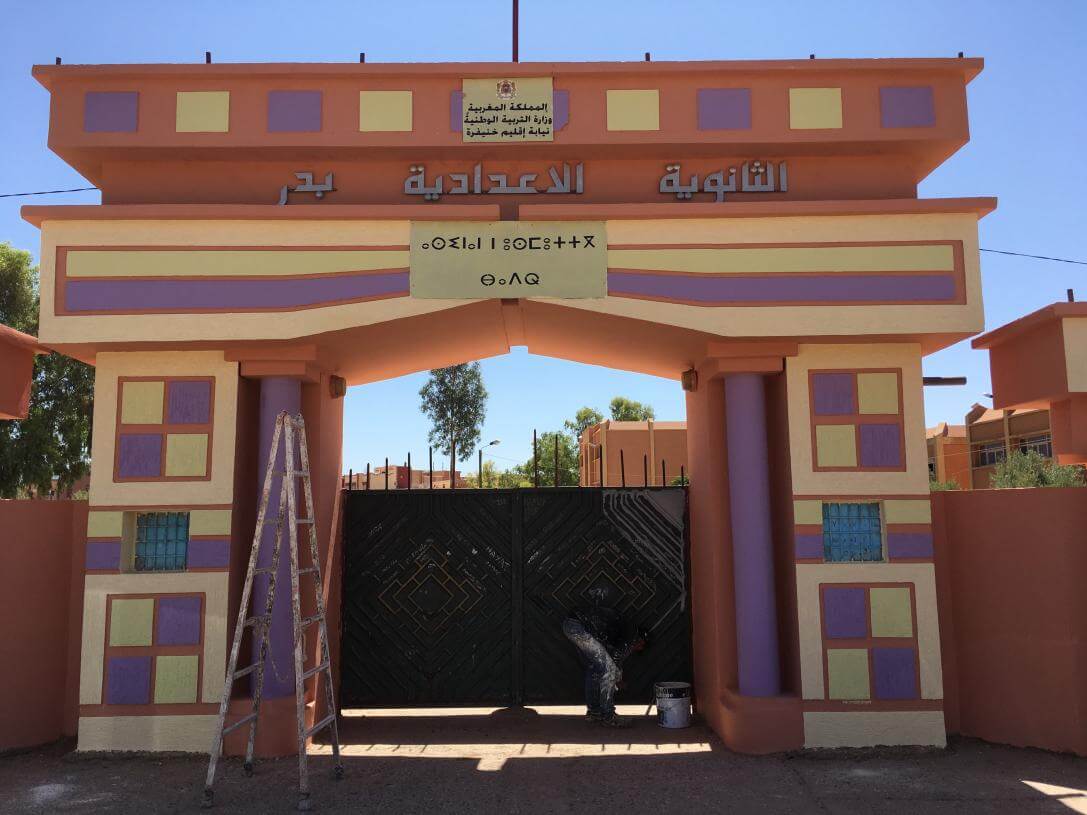 Recommendations and Solutions
Initiatives bridging the digital divide in education
In order to bridge the digital divide and provide equitable access to digital resources for isolated and remote populations, we turn to a few innovative initiatives that are actively addressing this issue.
1. La Puce (increase digital literacy skills)
La Puce is a Montreal-based organization founded in 1984, that specialized in providing training courses to the general public, covering the use of computers, the Internet, desktop applications tools, online collaborative tools, and digital communications tools. One of their programs, 'Connected Citizens', aims to integrate seniors into the increasingly digitized world by pairing them up with young people who are proficient in using various technologies. In addition, the organization offers a job-readiness training program focusing on the development of digital skills to those who are disconnected from the job market and who are in the process of professional integration.

2. Khan Academy (open source education)
Khan Academy is an online educational hub that provides free courses, lessons and practice to students and educators all around the world. It offers content in the field of mathematics, computer programming, arts, economics, physics, chemistry, biology, medicine, finance, history, and more. This nonprofit organization produces its lesson content in the form of videos and as well as supplementary exercises. To date, the digital learning platform has reached 120M students around the world with free educational content available in 50 languages.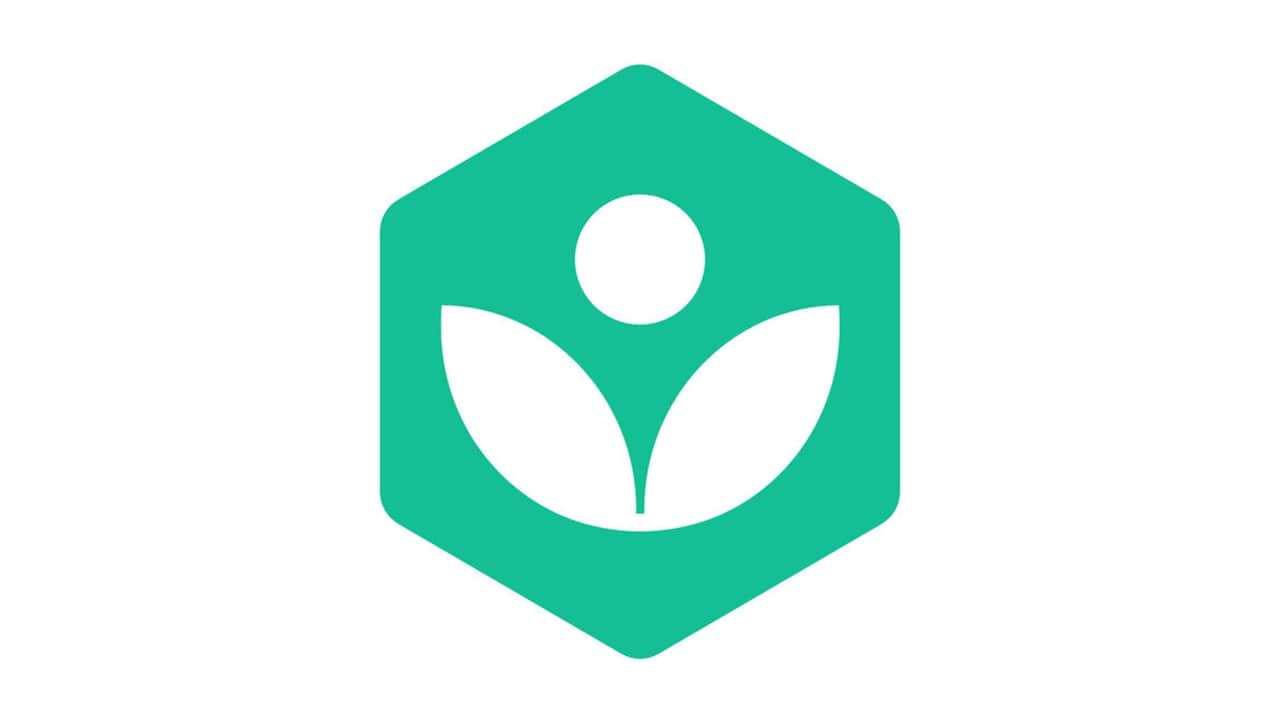 3. ReBOOT Canada (refurbished computers)
Based in Toronto, ReBOOT was founded in 1995 to prove refurbished computers for at-risk youth, seniors, community organizations, registered charities and not-for-profit groups, at a low cost through their ReSTART and ReSOURCE programs. In addition, they run a free Wi-fi program throughout several neighbourhoods in Toronto. With such programs, students from low-income neighbourhoods reported having a better educational experience when completing assignments and studying outside of schools.

4. TechSoup Canada (discounted software)
As part of the global nonprofit organization TechSoup, TechSoup Canada provides low-cost access to donated and discounted software such as Microsoft Office and Adobe Creative Cloud, to qualified charities, nonprofit organizations and libraries. By connecting organizations with affordable technologies, TechSoup gives organizations the opportunity to strategically allocate resources to other key areas.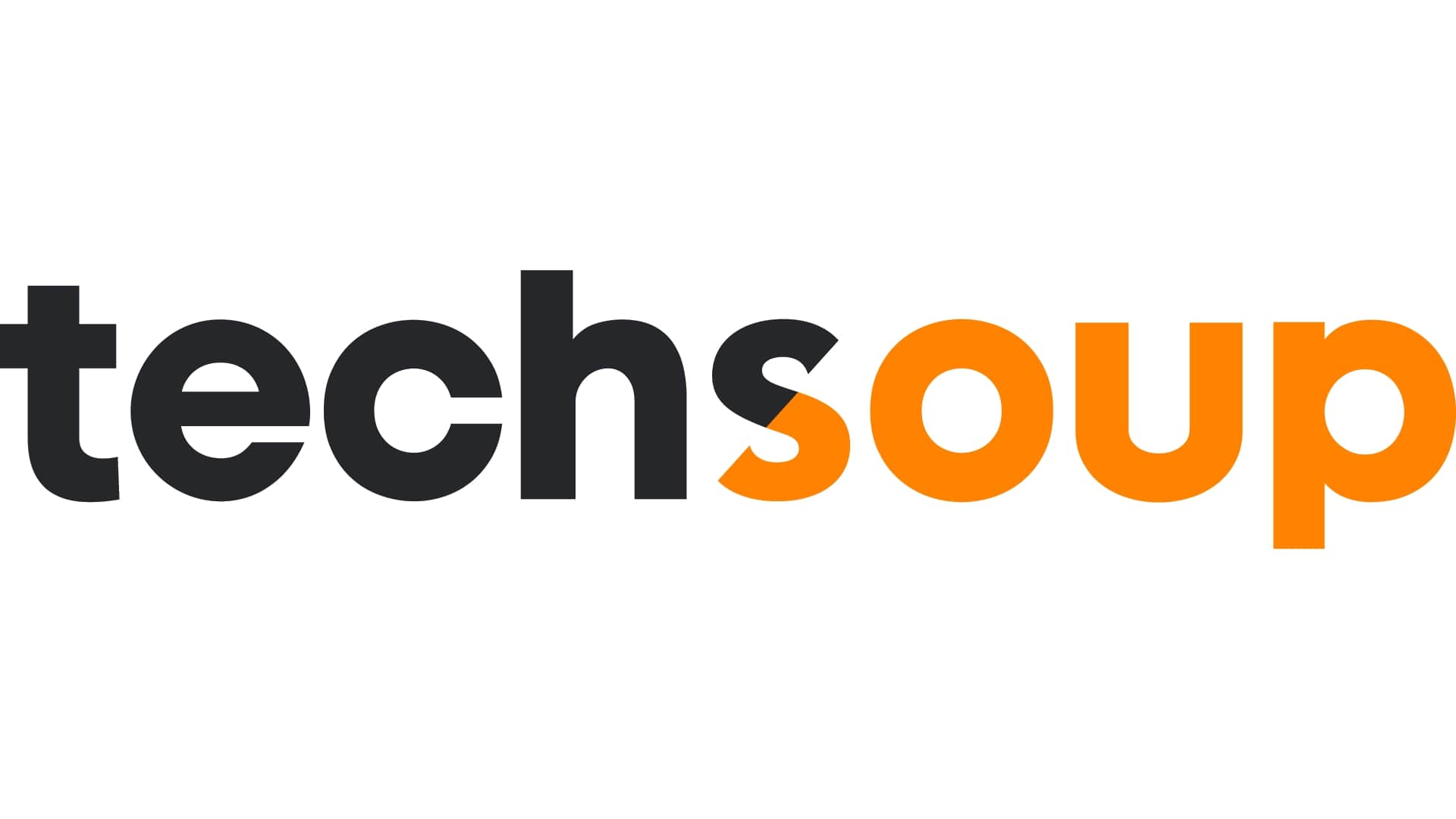 5. Grey-box (offline access to digital resources)
Grey-box is a social innovation startup in the research and development phase. Its main product – UNI – is a portable hotspot that provides wireless access to pre-loaded digital resources such as Wikipedia and Khan Academy in areas where Internet access is unreliable. With technology like Grey-box, nonprofit organizations such as La Puce can increase their net social impact by reaching populations in more remote areas.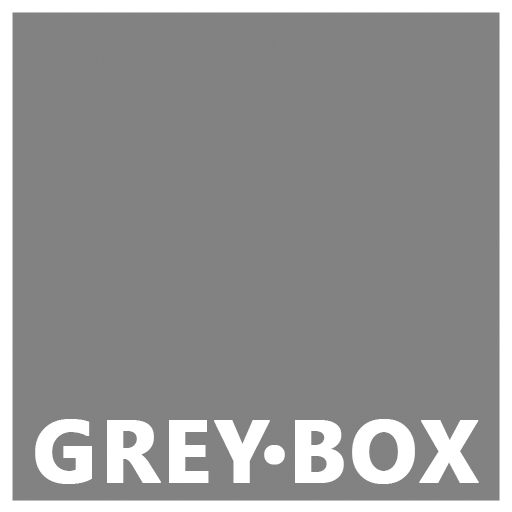 Conclusion
The digital divide is a complex and intricate social issue that is present in both developed and developing nations around the world. The magnified digital exclusion that some groups are facing due to the COVID-19 pandemic highlights the urgent need for not only economic and social solutions but also technological initiatives, to bridge the gap between the digital 'haves' and 'have-nots'. All things considered, no single entity or organization should work alone to bridge the digital divide – instead, they should collaborate and benefit from each other's expertise to fulfil the overarching mission and help children around the world.