UNI Bridges the Digital Divide
BRIDGING EDUCATIONAL GAPS IN RURAL AREAS
This portable hotspot provides wireless access to pre-loaded digital resources by leveraging existing open-access educational resources such as Wikipedia and Khan Academy. 
LOCALIZED GLOBAL CONNECTIVITY
Specifically designed for rural populations, UNI is a beacon of connectivity. Where traditional internet is scarce or unavailable, UNI steps in, offering the essentials for teaching, learning, and researching to bridge the digital divide.
Understanding the challenges faced by rural communities, UNI is crafted to work in harmony with the devices they already possess. From budget-friendly Android phones to older laptops with Wi-Fi capabilities, UNI ensures no one is left behind.
ADD CONTENT IN 2 CLICKS
Simply connect a USB key or a memory card to add content.
CUSTOMIZABLE
Although UNI comes with preloaded resources such as Wikipedia, you can add your own as well!
VARIOUS FILES & PROGRAMS AVAILABLE
UNI can host any PDFs, Sheets, Docs, existing sites, Kiwix, SCRATCH, MakeCode, and more!
MOODLE COMING SOON
Moodle Integration for UNI Coming Soon!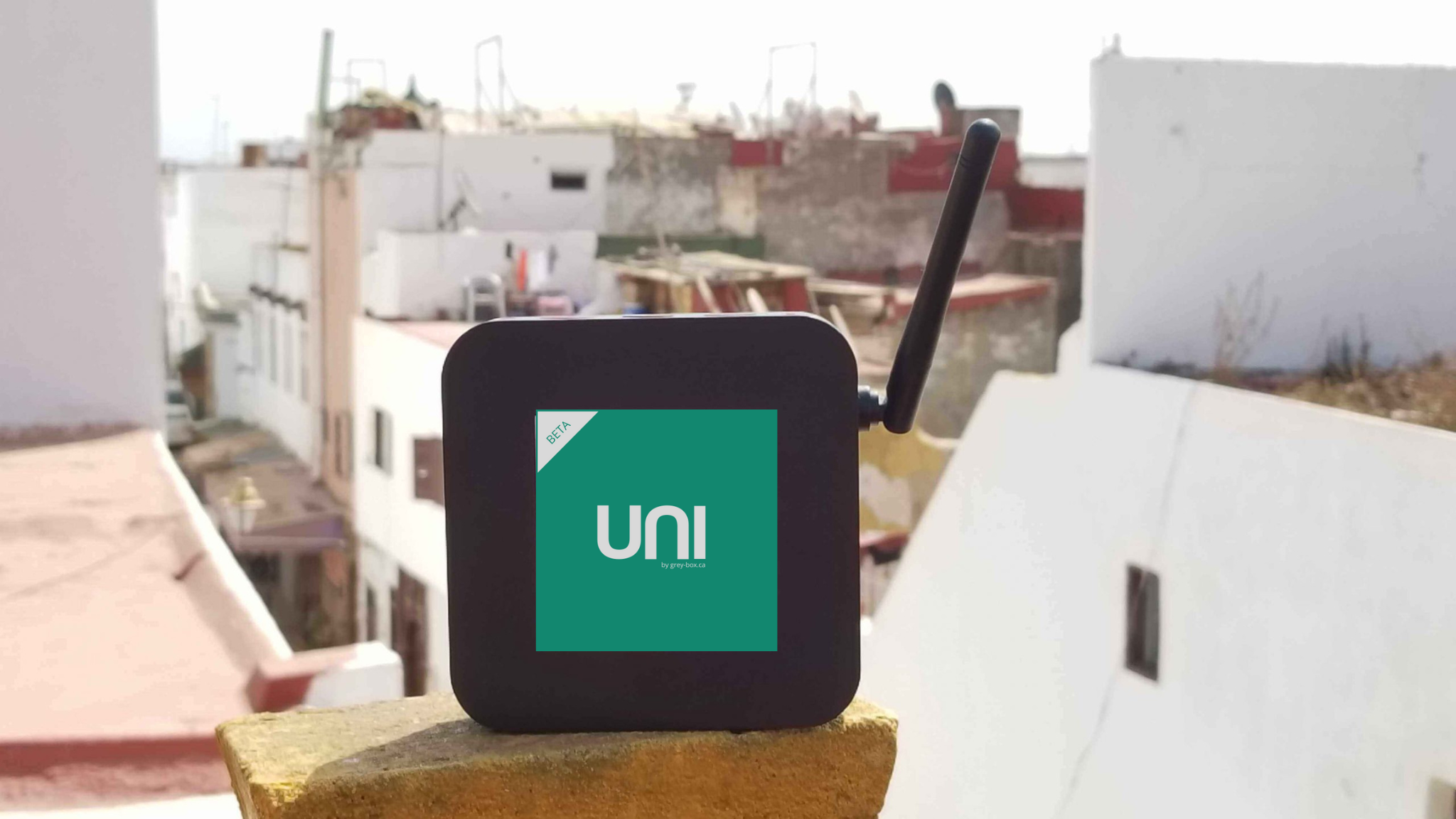 PORTABLE
Lighter than the average phone
Pre-loaded educational content
Add your own content in seconds

LOW POWER
Low power usage
Cellphone charger, portable battery & solar power-friendly

ALL ENVIRONMENTS
Dust and heat resistant
Built for extreme environments
Compatible with local devices, i.e. older Android phones and laptops

LONG RANGE
Works in the field
100-metre range connection
Connect up to 10 devices at a time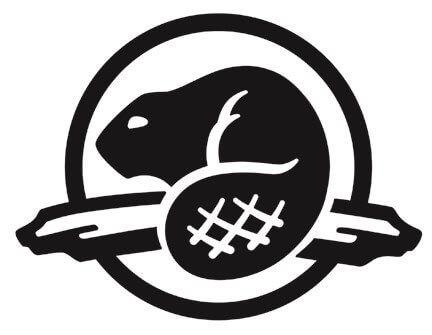 "The tests we conducted during a pilot project with Grey-Box, as part of a partnership with the Digi-Hub Shawinigan, allow us to envision greater autonomy and fluidity in the field experience we offer at the Forges-du-Saint-Maurice, by improving connectivity for an outdoor audio tour."
Martine Lagacé,
Visitor Experience Manager, Mauricie and Western Quebec Field Unit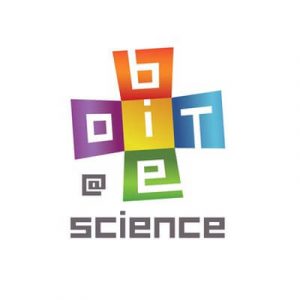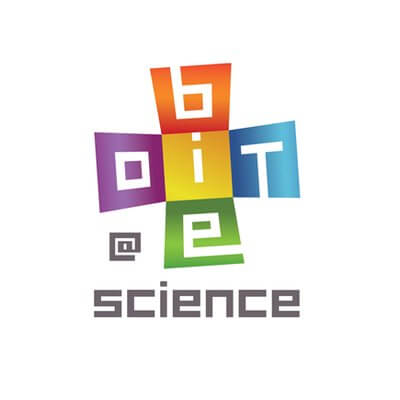 "On the road, our internet connection is sometimes problematic for our fleet of laptops. UNI is a great alternative to overcome this technical issue in the context of some of our projects. Our organization is very pleased with the customer service and technical assistance received."
Ariane Beaupre
Science Box / Boîte à science
"We used UNI for our conservation education outreach in a rural village in Southern Madagascar this fall. The villagers were enthusiastic about accessing UNI through their cell phones. I would recommend UNI for anyone working internationally in rural areas where internet is not always available."
Amber Walker-Bolton PhD
The Red Book Challenge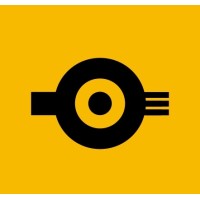 "One of the notable advantages is its versatile connectivity options, which go beyond the conventional laptop connection. We want to highlight that the device can be conveniently connected also to power banks. This capability provides us with increased flexibility and convenience in various scenarios. With the ability to connect the device to a power bank, we can enjoy uninterrupted functionality and mobility, even in situations where a laptop or traditional power source is not readily available. This feature proves to be particularly useful in outdoor settings or during power outages, ensuring continuous operation and usage."
Tetiana Kalko,
Forward For Future
SUBSCRIBE
 To Our Newsletter To Stay Up To Date With Moodle Integration
Fill out the form below to learn more about becoming a tester and deploying UNI on the field. Let's make education accessible for everyone, regardless of their socio-economic level or location.