Happy Wednesday Everyone!
Welcome back to another exciting newsletter from the Grey-Box team! Get ready cause our seventh newsletter is all about sharing what we've been working on behind the scenes for the past few months! 
As we kick off our newsletter this quarter, for all of our first-timers, here's what you can expect:
Meet UNI in Ukraine 🌍
Our new Chrome Extension is here 👀
Getting Youth Involved in Social Impact 👥
Website Growth 📂
Social Media 📱
Blog Posts

 

📙
Conclusion 👋
⚠️ If you're curious to know more about our projects, events, or updates, follow us across our social media channels or better yet, head over to our website where you can learn more!
UNI Provides Wifi to Rural Ukrainian School 🌍
Exciting times ahead as we join forces with Forward for Future! They are an Ukraine based non-profit that helps youth to reach their successful future through non-formal education. We deployed 2 of our UNI devices with them over the past few months. After spending some time working with the devices, they got back to us and shared some valuable feedback and photos of the device in action!
👀 To learn more about what Forward for Future's testimonial, take a look at our latest blog post here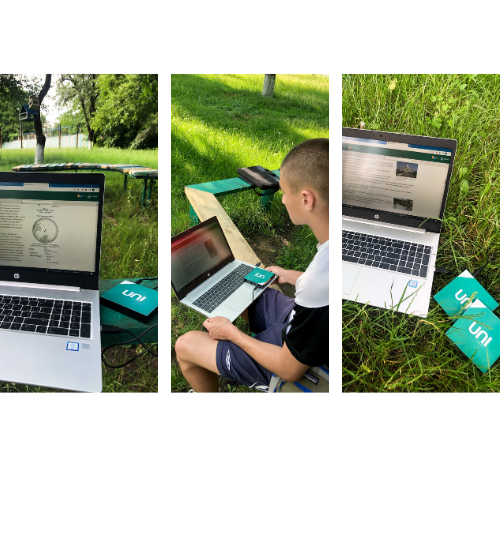 Our new Chrome Extension is here 👀
Our Web Scraper tool has entered into BETA! After 3 semesters efforts and involvement of 13 students from Central Connecticut State University, Web Scraper is now ready for use! If you haven't heard about Project Web Scraper, then get ready! This browser extension allows you to access websites offline, in one click, allowing you to easily capture entire websites. This is particularly useful for individuals who may not have reliable access to the Internet, or who want to be able to access content even when they don't have a Wi-Fi or cellular connection.
Our goal with Project Web Scraper is to make web browsing much more convenient and accessible, especially for people who don't always have access to the internet.
We're actively seeking feedback from users to help us improve the tool and make it more effective. If you're interested in trying out the Web Scraper tool, visit the Chrome Store
We believe that your feedback can help us enhance the extension and make it better tailored to suit your needs!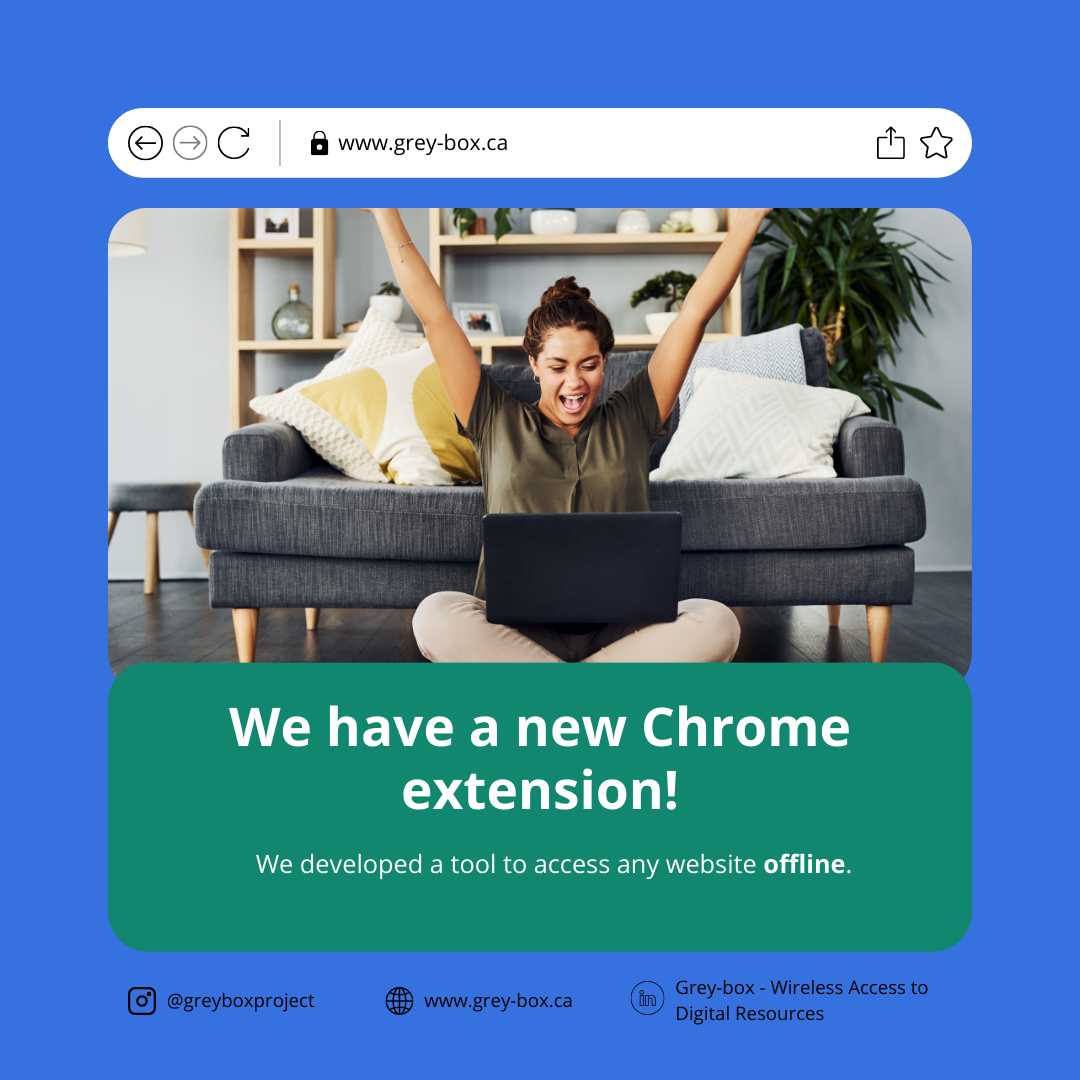 Getting Youth Involved in Social Impact

 👥

These past few months, we have had 50+ interns join the Grey-Box team to work on various projects! The projects these interns are working on include:
UNI
Project Medical Codex
Project Symmetry
Project CyberCafe
Project Web Scraper
Thank you to all of the interns we've had join us these past few months! We're grateful for all their hard work and dedication, and we're excited to see what they'll accomplish in the future!
April – June Recap 📂
April – June was very exciting for the Grey-Box team! Our numbers continued to soar as we continued to see an increase in results across the web and social media.
Website / Ads 🌐
We had around 50,500 page views and over 18,000 new users visit the site! That's a load of new people looking into what we're doing 🙌 Some of the top countries that our users came from include India, Argentina, South Africa, the United States, and Canada.
Thanks to Google's support through their ad grants, we generated an astounding 24,000 clicks on 327,000 impressions, with a click-through-rate of 7.43% 🎉 We couldn't be prouder of those numbers! We're truly growing at a steady rate 😄
We're always looking for ways to improve our website and content. If you have any ideas, suggestions, or feedback for us, we'd love to hear it! We appreciate any and all feedback as we strive to make our website the best it can be.
Social Media 📱
We posted 30+ different pieces of content across Facebook, Twitter, LinkedIn, Instagram, and YouTube 📈
We continued to publish content that promotes and advocates the importance of digital literacy and the issues caused by the digital divide.
Two of our best performing posts from the past few months are the following: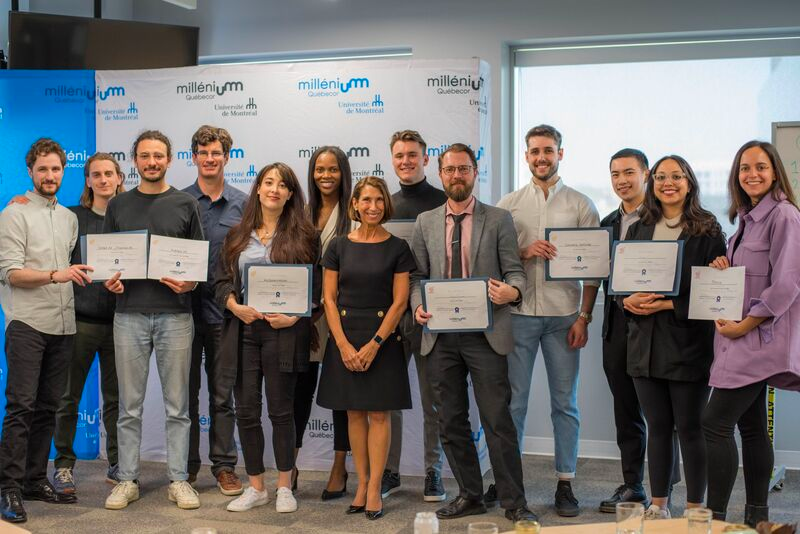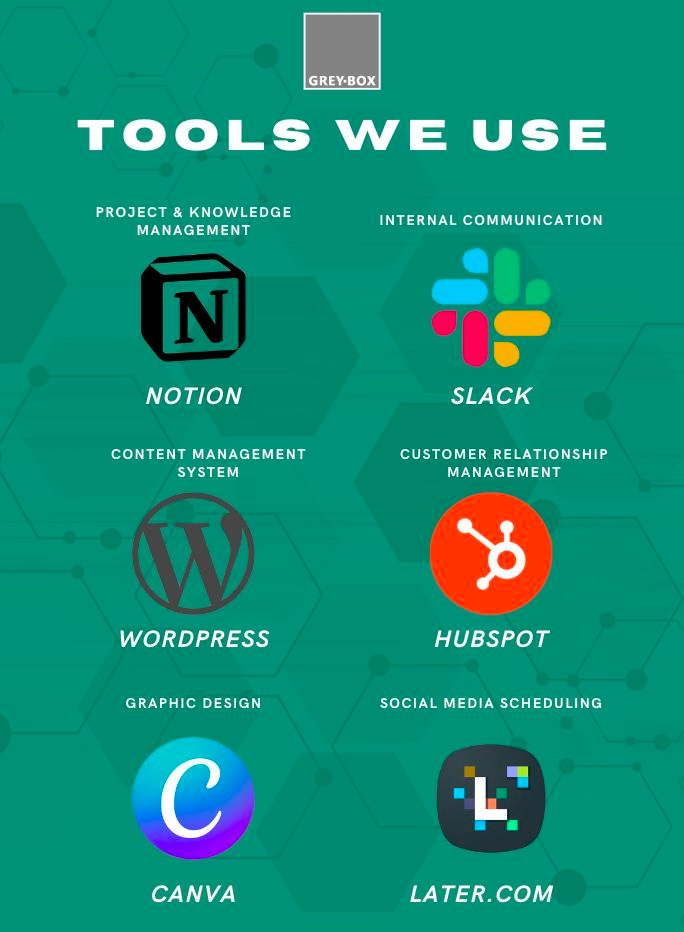 Our LinkedIn page has seen tremendous growth, surpassing 1000 followers 🥳 We had 250+ unique visitors check out the page, 156 reactions, 50 custom button clicks this quarter.
If you'd like to follow us on LinkedIn, please click here 
As for our other social media platforms, if you're interested in following us, click the icons down below!
📙Blog
Within Q2, we published 3 blog posts that centre around technology in education and nonprofits and technology. Our most recent blog post discussed MOOCs (Massive Open Online Courses) within Africa. In Africa, the use of MOOCs is still relatively new, and not many African countries perceive them as tools for boosting higher education access. To read more, visit our blog here
Our recent blog posts were produced by various interns as part of our Work Integrated Learning (WIL) experience we offer! Thanks to McGill University and the University of Canada West for providing us with great student interns. As part of a WIL partnership, our interns gain invaluable learning experiences and opportunities for personal and professional growth.
During their time with us, the students are immersed in projects that revolve around various social issues such as the digital divide, education inequality, youth empowerment and more. Through these projects, they learn how to collaborate with diverse teams, communicate effectively, and navigate the challenges that arise when dealing with real-world problems. Moreover, our interns and volunteers get to engage directly with the communities we serve, allowing them to witness the impact of their efforts firsthand. This exposure fosters empathy, cultural sensitivity, and a deeper understanding of the root causes of social issues. They learn that sustainable solutions require not only immediate interventions but also long-term strategies that address systemic problems.
Our WIL partnership with McGill University and the University of Canada West is a testament to our commitment to nurturing the next generation of change makers.
Through these experiences, students not only enhance their skills, but also learn about social issues and their complexities. We are grateful to be part of this journey and look forward to continuing to empower young minds to make a positive impact on the world.
📚 If you're interested in checking out a blog post surrounding technology trends and nonprofits visit here If you wish to learn more about e-learning and empowering lecturers and students, click here
✨ Additional Marketing Highlights
Conclusion 👋
Summer is in full swing! Be sure to take some time to enjoy that beautiful weather while you can ☀️
We're so proud of the work we have accomplished these past few months, and we're excited to see what the rest of the year will bring! Join us as we work together to bring digital access to communities around the world. To learn more about our mission and to see how you can get involved, head to our website and follow us on social media.
Thank you for your continued support, and stay tuned for more updates