(This post is the last part of a mini-series blog that aims to increase audience awareness about SDG4 – Quality Education. Read the first post on 'Individual Intervention', and the second post on 'Institutional Intervention'.)
Last week, we discussed how Microsoft tackled SDG4 – Quality Education through a variety of initiatives, from launching its own STEM program (TEALS); to partnering with UNICEF to create a mobile learning platform (Learning Passport); to supporting the education sector in countries like Azerbaijan with its software Microsoft Teams. In this last part of the blog series, we'll be looking at the highest level of interventions towards achieving Quality Education – across sectors.
Intervention across Sectors
Overview of linkages between the SDGs
'A Report for the Business and Sustainable Development Commission' by Business & Sustainable Development Commission (BSDC) in an effort to establish links between sectors and different SDGs. According to this report, some SDGs link closely to certain sectors, while others describe impacts and issues that are relevant across all sectors. And then, there are some SDGs that require broader system-based transformation (Listed along the bottom of the diagram, Source – BSDC). They work at a much more complex system level, that requires a mix of the right policy and legal frameworks in combination with supporting actions by businesses and civil society.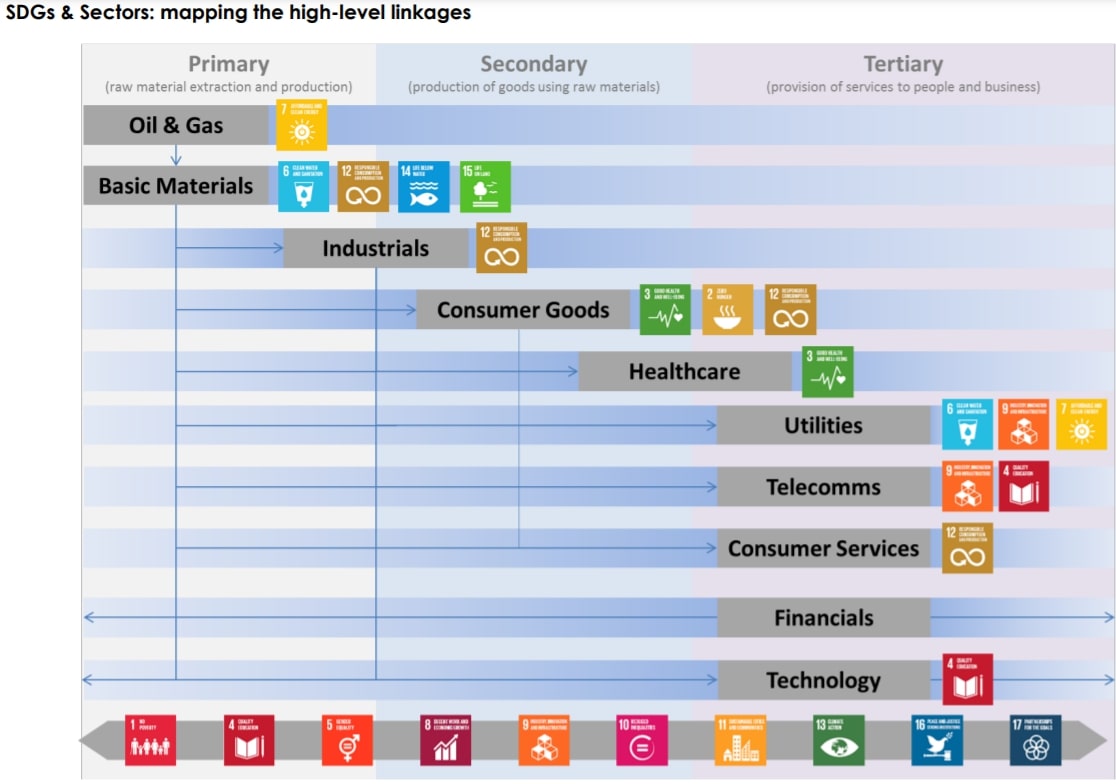 As observed in the diagram, SDG4 is one of the SDGs that can be attained more effectively by a broader system-based transformation. In this section, this blog will discuss one such initiative that brings together more than 175 members from UN members, civil society, academia and the private sector to ensure #LearningNeverStops.
Global Education Coalition and the joint effort to improve education from Palestinian governments
The Global Education Coalition is an initiative launched by UNESCO, to support countries in scaling up their best remote learning practices and reaching children and youth who are most at-risk in the aftermath of the global pandemic. The results of this initiative can be observed in the case of Palestine. Like many other countries, the government of Palestine also announced a State of emergency on March 5, 2020, resulting in the closure of all schools and universities as a measure to stop the spread of coronavirus. Education is highly valued in the State of Palestine with 95.4% of children enrolled in basic education, however, it also faces many socio-psychological challenges in fully accessing quality basic education. Therefore, to mitigate the snowballing challenges of educating the state, the Ministry of Education (MoE) immediately launched the National Response Plan for COVID-19 and acknowledged remote learning as an alternative solution to ensure continuous learning for their students.
Initiatives towards #LearningNeverStops
In Gaza, the ministry has started a media campaign to encourage students to take online lessons broadcasted online via the Rawafed website and the Voice of Education Radio show. The ministry has also formed four task forces to support the implementation of the Response Plan. The Ministry of Education, Palestine and UNESCO, under the Global Education Coalition, is currently leading the Taskforce for Distance Learning. The objective of the Taskforce is to establish partnerships, mobilize funds, coordinate interventions with various partners and compile online resources. In Palestine, the major roadblock to e-learning lies in poor infrastructure, unstable internet networks, power outages (especially in Gaza) and ignorance among students and their families surrounding the importance of e-learning. The Distant Learning Taskforce is mobilizing resources to guarantee innovative e-learning solutions and ensure uninterrupted distant education.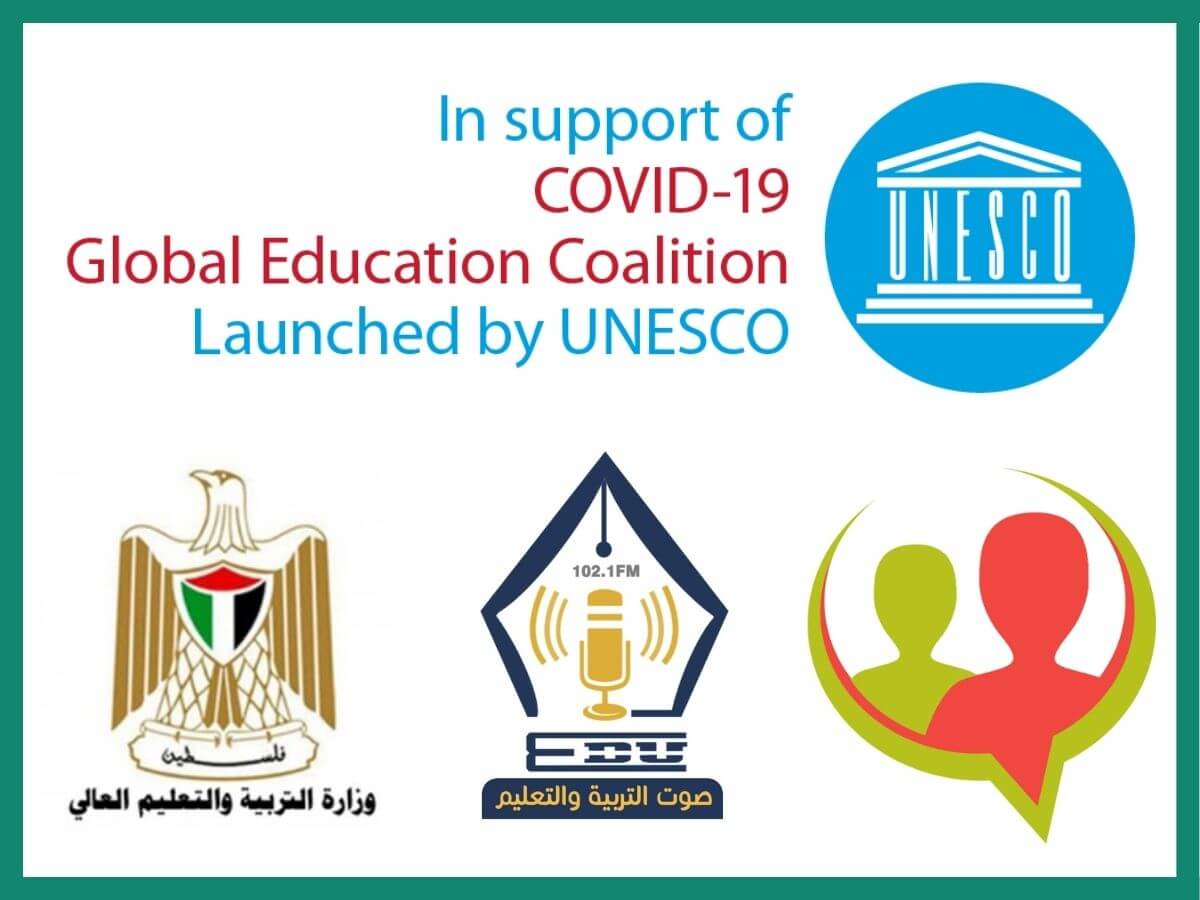 SDG4 is one of the most crucial SDGs of them all. Accomplishing educational goals, especially in underserved and marginalized populations, can ensure the success of the remaining 16 sustainable development goals. Intervention at all levels depicts the gravity of technological innovation and its impact on realizing the goals. With less than 10 years left to achieve the pre-determined global goals, technological interventions at individual, institutional and across sectors may prove remarkable, however, they are not the silver bullet. Current challenges call for broader systems-based action. Global leaders need to identify gaps and employ resources to instrumentalize technology-driven policy and the framework to fill them.
While the pandemic has posed a myriad of challenges and left humanity agonized, technological innovations brought solutions to most of these challenges. Now is the time to realize that technology-driven participation at each level together with policy-driven actions can go a long way in achieving SDG4.