(This post is the first part of a mini-series blog that aims to increase audience awareness about SDG4 – Quality Education.)
"The SDGs represent an ambitious and transformative agenda. Businesses that take an active role in leading this transformation and position the SDGs as a strategic lens at the core of their operations will ultimately be better placed to unlock market opportunities, manage emerging risks, and consolidate an enduring license to operate on the road to 2030. It is time for us all to consider what we need to do to significantly accelerate the pace and scale of actions – as individuals, institutions and across sectors – to help deliver the business solutions to realize this critical global roadmap".

Peter Bakker, President & CEO
World Business Council for Sustainable Development
Overview of the SDG4 – Quality Education
The 17 United Nations Sustainable Development Goals (SDGs) provide a plan of action to integrate people, the planet and prosperity. This blog expounds upon SDG4, which aims to ensure inclusive and equitable quality education, as well as promote lifelong opportunities for all. The quoted words of Peter Bakker stated above make perfect sense in the existing turn of events. According to UN Regional Information Center for Western Europe, COVID-19 has left 1.6 billion children and youth worldwide out of school. Many experts have shared concerns of the world's grave situation, wherein children are out of school at such a large scale – this has gravely disrupted learning and incapacitated hard-gained milestones in improving global education.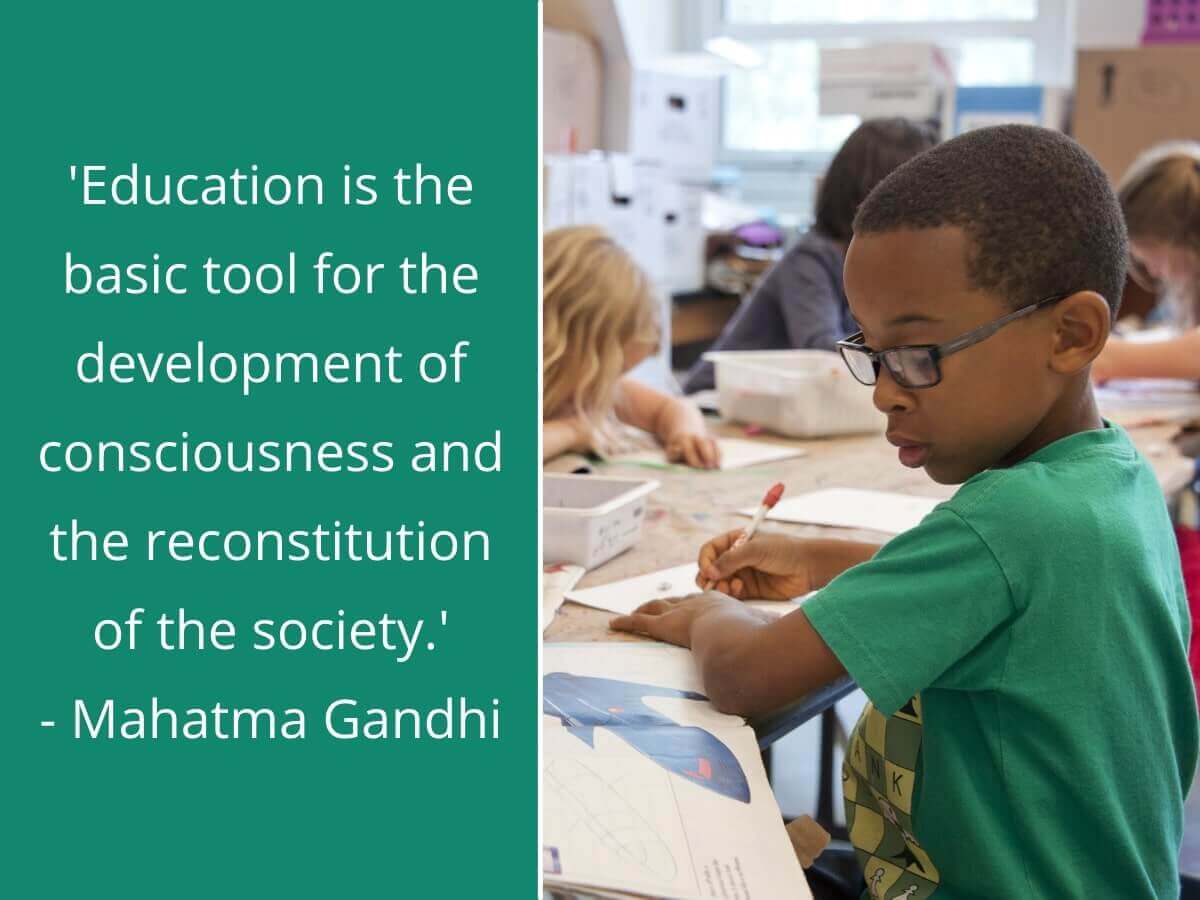 This blog emphasizes the relevance of Peter's idea of achieving 2030 targets for SDG 4, specifically within individual, institutional and cross-sector interventions. 3 stories are highlighted that will detail individual, institutional and cross-sector efforts that are aligned to the global goals in accelerating action towards the fast-approaching 2030 deadline.
Ranjitsinh Disale - an Indian village teacher who transformed the life of young girls
On December 3rd, 2020, an ordinary Zilla Parishad Primary School teacher,
Ranjitsinh Disale
from Maharashtra, India experienced an extraordinary feat when he was announced the winner of the
'Global Teacher Prize 2020'
 in partnership with UNESCO. Disale has impacted the lives of school-age girls in his classroom, who would statistically otherwise end up dropping out of school and getting married.
Recognizing challenges and coming up with solutions
In this case, Disale was faced with logistical constraints, such as a lack of proper infrastructure and a lack of books in the local language, making learning especially difficult for students. To make education a reality for them, Disale not only translated the books into the local language himself but also embedded them with unique QR codes to give students access to audio poems, video lectures, stories and assignments. To keep the education at the learners' pace, Disale changed the content, activities and assignments in the QR-coded textbooks by analyzing the student's behaviour, to give them a more personalized learning experience.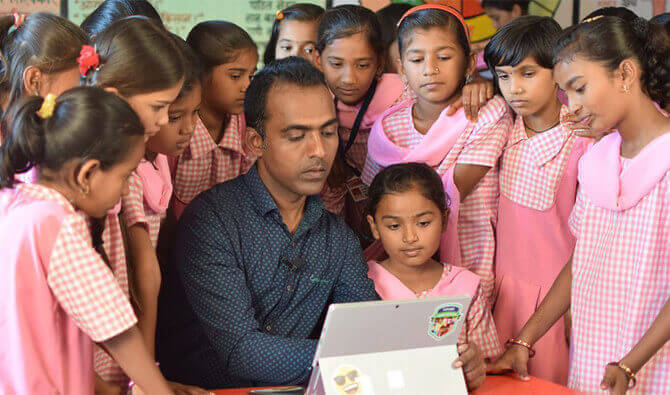 The QR code revolution
Following this, QR-coded textbooks turned into a revolution after the State of Maharashtra in 2017 announced their plan of introducing QR-coded books across the state for all grades 1-12. The success of the Maharashtra model made NCERT (National Council of Education Research and Training) assess the impact of QR-coded textbooks. After the successful assessment, the Indian government launched all the NCERT books with an embedded QR code to make learning more accessible.
How do QR codes work and how do they help in learning?
QR codes (Quick Response code)
are 2-dimensional matrices of black and white squares that can store information along their length and breadth. There is a wide variety of educational material that can be stored in QR codes from audio, video, text, PDF, website links and so on, to make the learning more interactive to the learner. There exists a simple process in which one just needs to have a QR code scanner in their digital device in order to unlock the stored material found within the code.
Using QR codes in education has been a groundbreaking innovation, especially when considering the fact that recent surveys suggest a whopping 94% of students want to use their cell phones in class for academic purposes.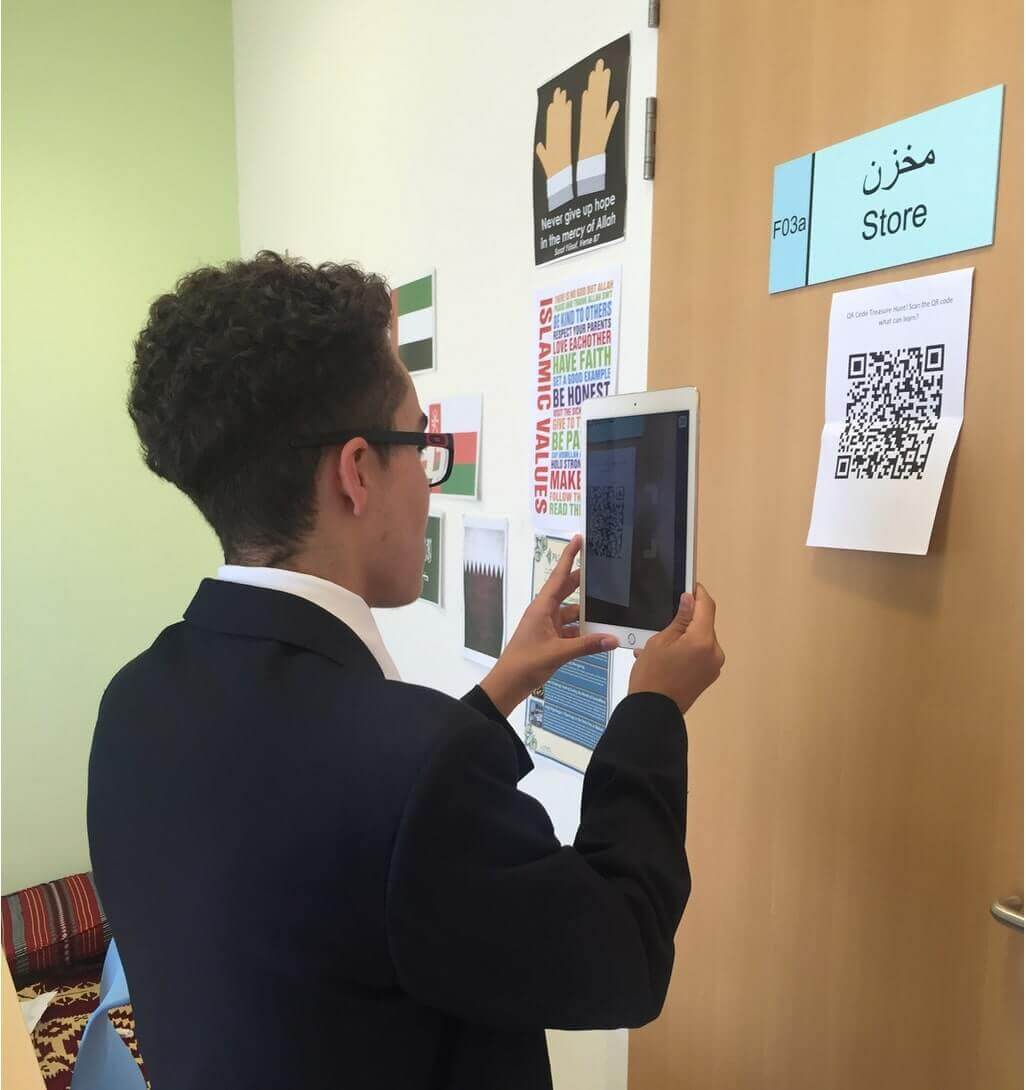 Now that we've finished discussing individual-level interventions contributing to SDG4 – Quality Education, we invite you to come back next week when we'll share with you the intervention on an institutional level.
If you enjoyed this SDG4 blog series, be sure to check out our previous blog post where we discussed the Global Digital Divide.