Grey-Box is pleased to announce its collaboration with Parks Canada
We will be deploying 13 devices in one of Parks Canada's most magnificent parks, Forges du Saint-Maurice National Historic Site to help facilitate access to tourist content.
What is tourist content?
Parks Canada offers great resources to help tourists have an immersive experience when visiting. One of their main collaborations for this experience is with Storyteller Fred Pellerin. Fred Pellerin created an audio path, similar to an "audio story" titled Diabolus ex machine, an exclusive work created by, and narrated mainly by, the region's world-renowned artist. This allows individuals to tune in, take a walk, and allow themselves to explore the park's natural beauty – all while listening to rich audio that synchronizes with your walk.
"Inspired by the rich folklore associated with the Forges, Diabolus ex machine consists of 14 sound capsules presented as a mockumentary. Lasting approximately 75 minutes, this outdoor walk will allow visitors to enter the historical and legendary world of the Forges du Saint-Maurice and to discover the site through the playful lenses of Fred Pellerin. The title of the work was chosen by the artist, who drew his inspiration from archives and folklore surrounding the Forges du Saint-Maurice. It is a derivative of the Latin phrase Deus ex machine (God from the machine)". 
– Parks Canada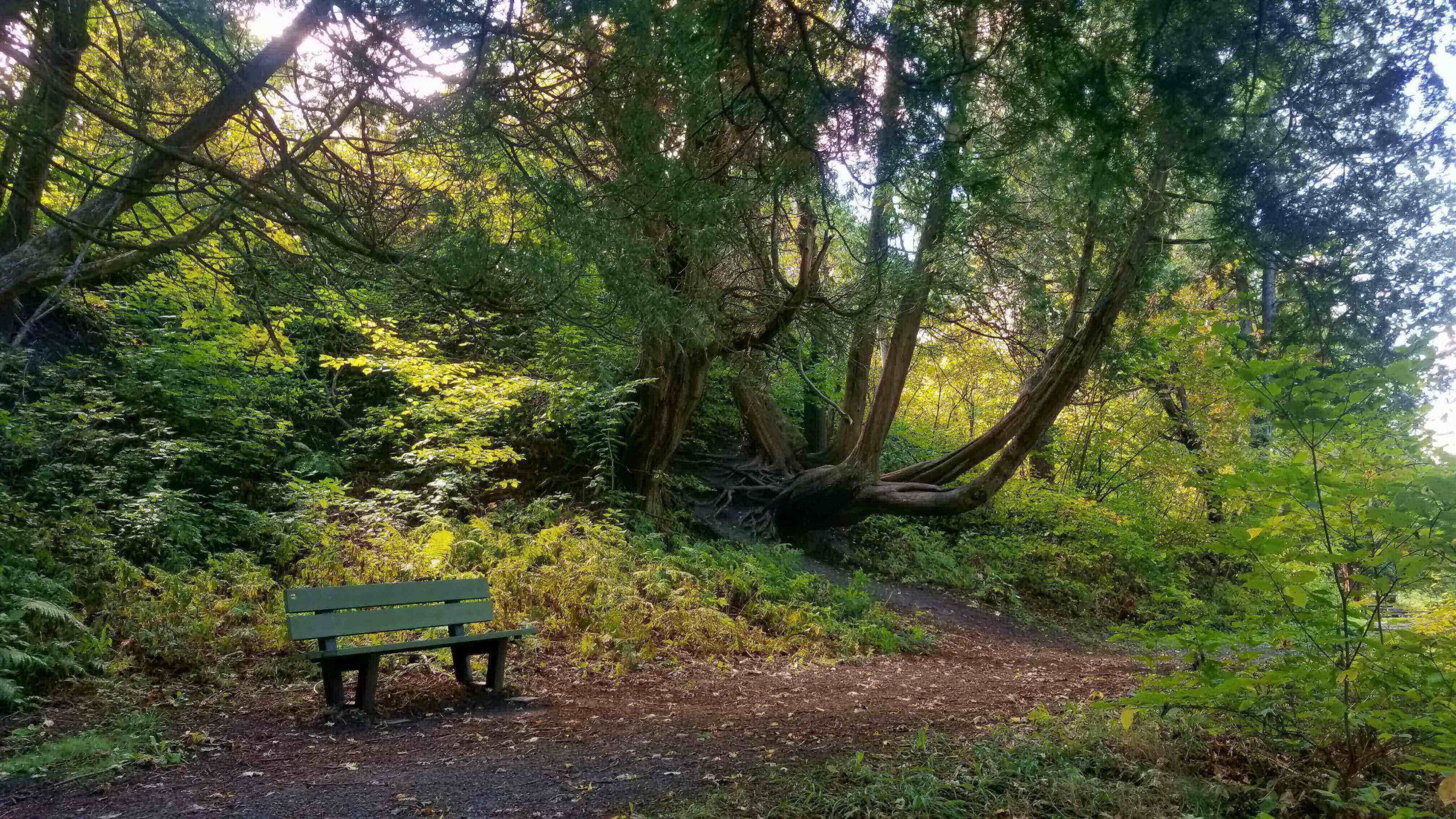 However, in some areas of the national park, internet access remains unreliable and lacks service. That's where Grey-box comes in! Our main initiative is to provide wireless access to digital resources offline using our product – UNI. UNI is a compact, portable, and weather-resistant box that is capable of holding offline educational resources and content. It can provide a 100m range of access and requires nothing except a mobile device. Plus, UNI can be fully customized with the content and needs you require. The best thing is that it can have up to 10 devices connected, which is why it is an excellent resource for a place like Saint-Maurice's National Park. There is no need for a large broadband network or overly technical devices to access your desired content, making it an excellent option to improve connectivity. Here's what Martine Lagacé, Visitor Experience Manager for Mauricie and Western Quebec Field, had to say: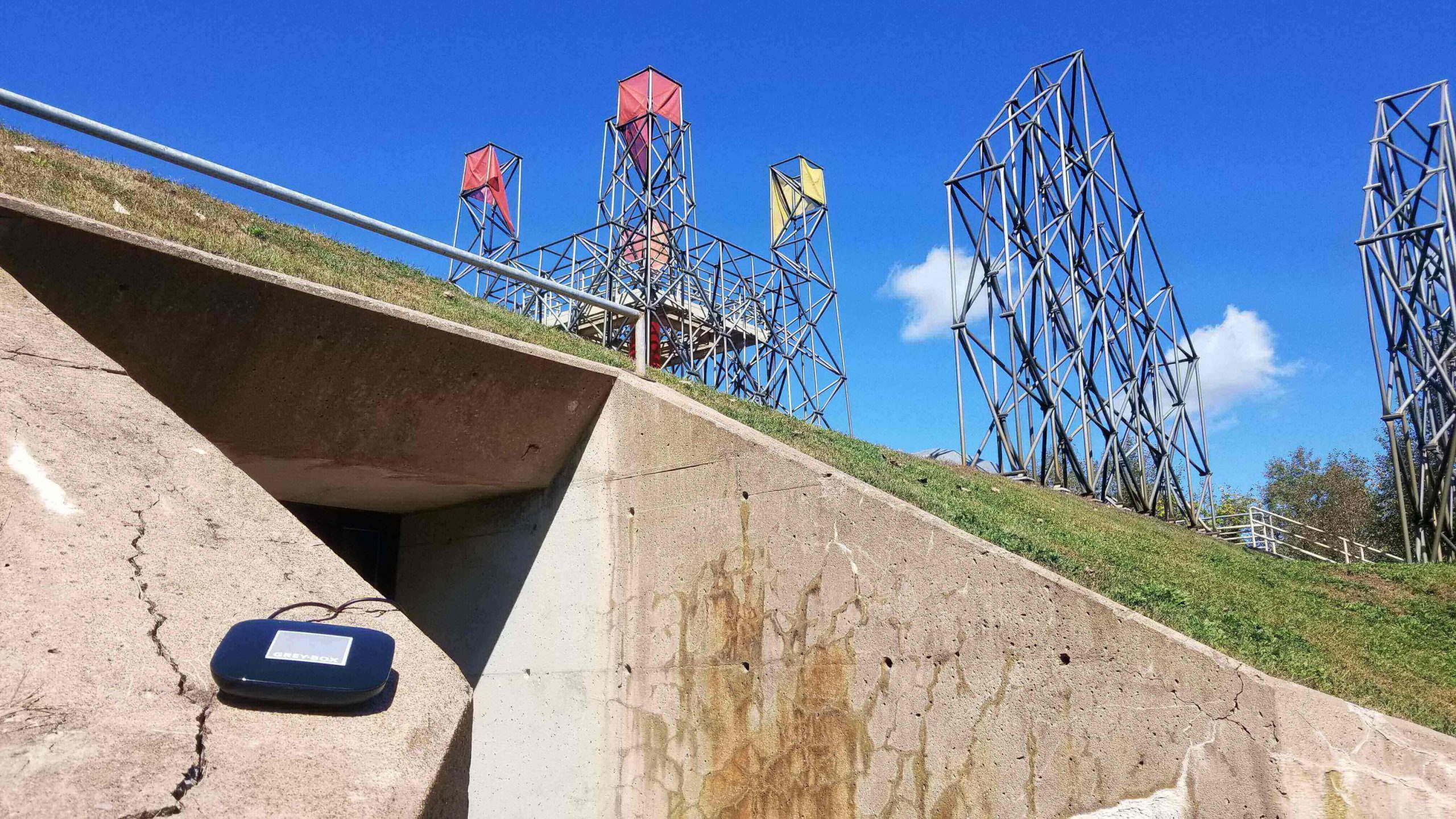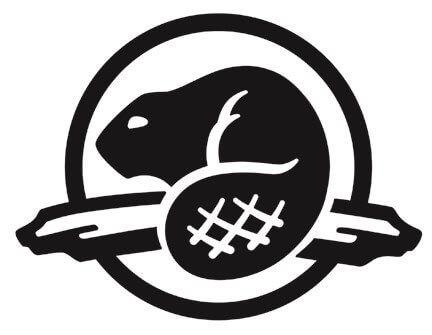 "The tests we conducted during a pilot project with Grey-Box, as part of a partnership with the Digi-Hub Shawinigan, allow us to envision greater autonomy and fluidity in the field experience we offer at the Forges-du-Saint-Maurice, by improving connectivity for an outdoor audio tour."
Martine Lagacé,
Visitor Experience Manager,
Mauricie and Western Quebec Field Unit